Since I posted my DS case pattern yesterday, I figured I'd continue with the Nintendo theme and share what I made for my past and future roommate, Courtney, for Christmas. She just got a new car so I thought a fuzzy dice-esque hanging delight would be in order. Her boyfriend and her relationship is basically centered around the original Super Smash Bros. She always fights as Kirby and he always fights as Ness, so I present, cross-stitched Smash not fuzzy not dice!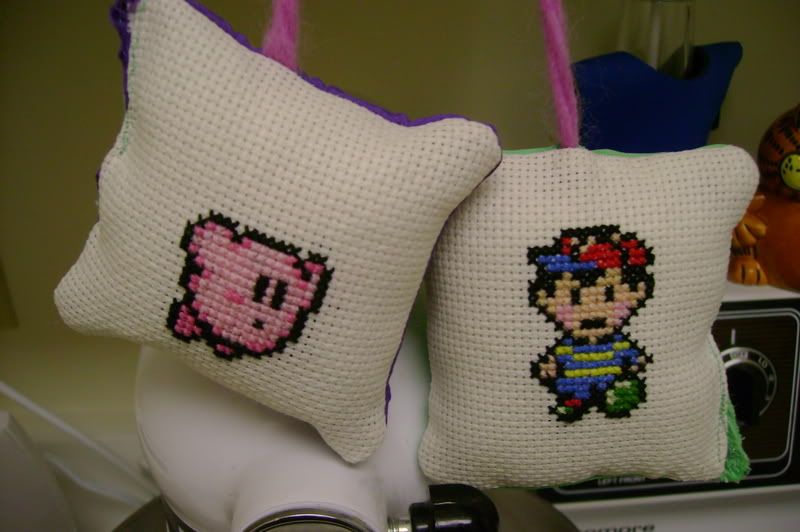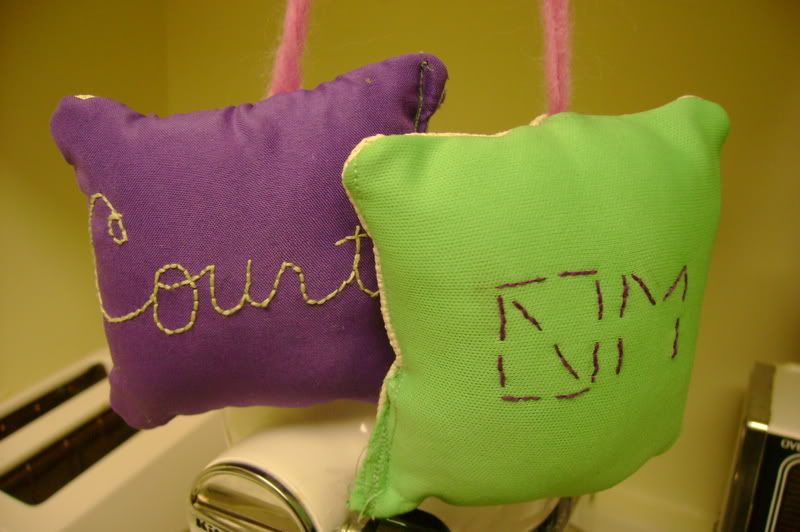 I embroidered their nick-names on the back of their corresponding warriors.
And I can't take credit for this one, but it's still so awesome. My friend Lily, sewed this awesome Mario pillow for me for Christmas. It pretty much rocks.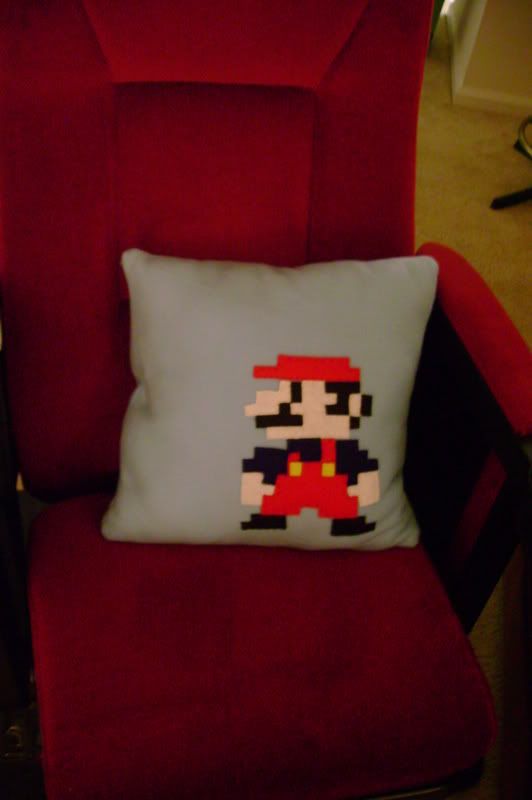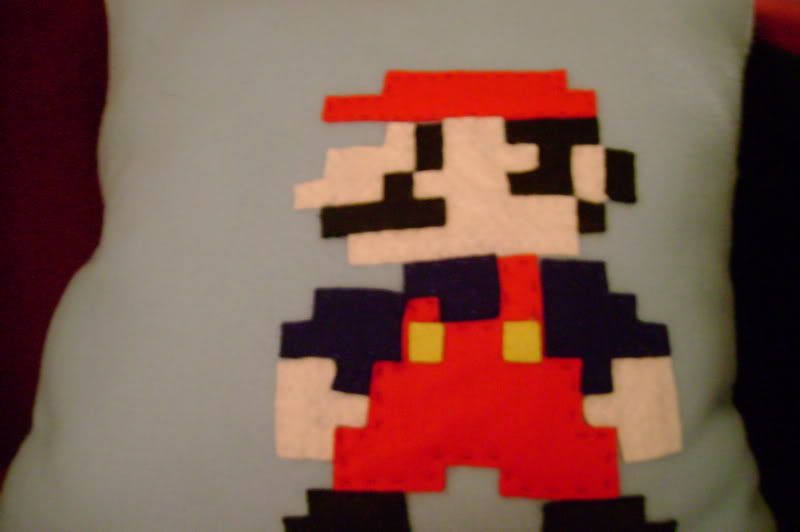 Yup, that's all for Nintendo crafts today. There are more though, don't worry. I have to stop futzing around now and get ready to see David for his birfday!